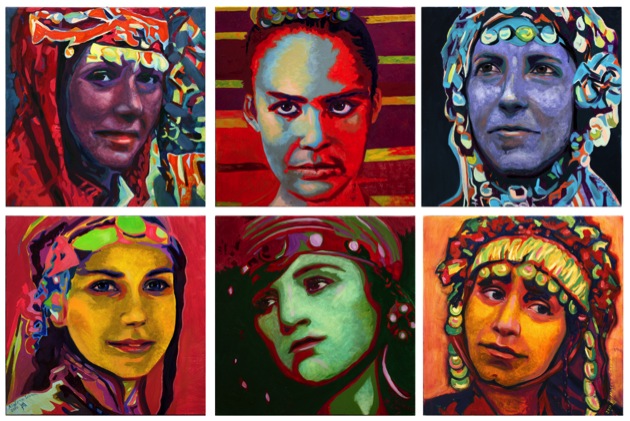 Miglena Savova is an artist beyond "isms".
Miglena has created art works since 1984, when she obtained the first of many diplomas at the School of Applied Arts in Triavna, Bulgaria. However, Miglena has resisted being cornered with an identity tag, following the examples of Picasso and Jean Arp, she has undermined the concept of the artist's obligation to maintain a single style.
Miglena's retrospective at the International Corporate Services exhibits more than forty works of art created over the past thirty years.  Although she has exhibited extensively in central Europe since 1991, this exhibition makes clear the cohesion of Miglena's vision of her world through different styles and media from the start of her career.
Rooted in Bulgarian folklore Miglena's work is saturated with profound symbolic strength and originality. Spontaneity and excited gestures fix shape to shape and gutsy courage of juxtaposing vivid colors expose hereditary know-how, genius and true harmony to the eye.
The paintings, collages and assemblages, although unique and vital in their different media, unanimously project the same spirit – that all is possible.
As Victor Vasarely so rightly said in 1977 "Art must be generous". The generosity of Miglena Savova's art provokes and incites freedom of possibilities to inspire new thought and ideas.
I would like to thank Violette Jaggi for giving ICS the opportunity to exhibit Miglena's retrospective of 2014.
Peta Papas, curator  2014