Group Exhibition, Mise à sac, 19.04 – 06.05.2012, Villa Dutoit, Geneva, Switzerland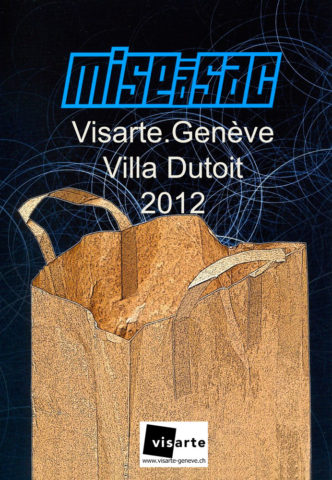 200 artists, selected by Visarte (Visarte is the Swiss Society of Visual Artists), received a paper bag with a window. The objective, make it more than just a simple bag. The work is the bag, the bag is the work.
This invitation resulted in an exhibition, Mise à sac, that took place at the Villa Dutoit from April to May 2012.
All the exhibited works are published in a catalog.